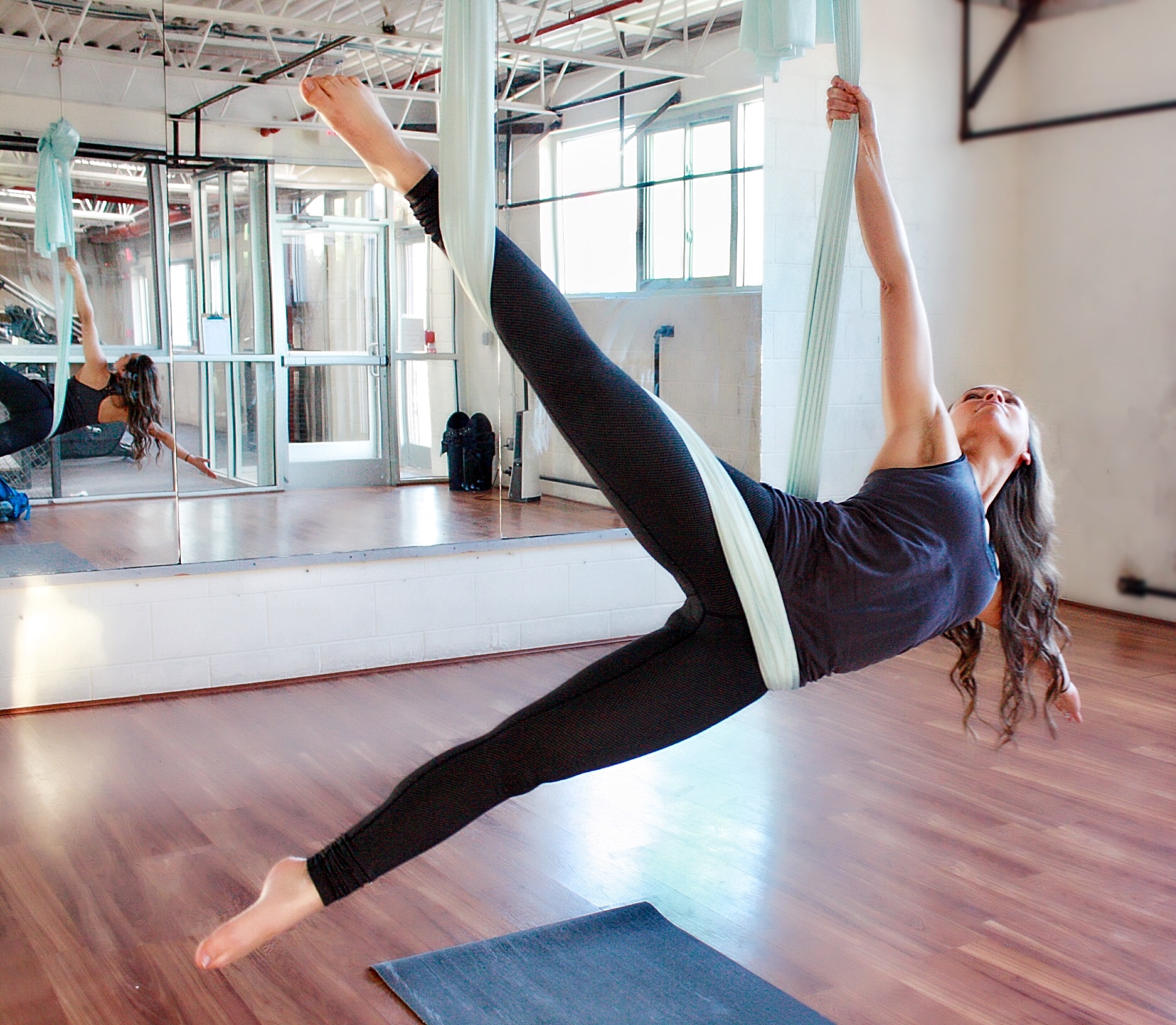 Stay tuned for additional dates
AErial "Hammock" Yoga
With Lili Skinner
Aerial yoga is a form of exercise which combines yoga and aerial arts. Using the aerial hammock as a prop, some or all of the body weight is supported. Students flow through a series of postures and exercises, both traditional yoga poses and more circus-like, playful moves - while both using and counteracting gravity.
The hammock facilitates deep stretching, helps build strength and because of it's high "play" factor, can reduce stress. It is a physical practice but with a deep commitment to the mind-body connection it encourages meditation, mindfulness and relaxation, resulting in all around well being. And it's enormously fun!
Students of all fitness and skill levels can participate in some form.
Schedule & Info
Tuition
$22ea RCF Members
$28ea Non Members
Ages 12+
Deposit required to confirm reservation. See sign up document (link) for more information and instructions.
Next Session
Saturday, June 1, 1pm - CANCELLED
Saturday, June 15, 1pm
Each session approx 75 minutes.
Important
This course provided by independent contractor Lili Skinner, not Rock Climb Fairfield.
Rock Climb Fairfield waiver required.
Precautions & Contraindications
The rigging supports weights up to 200 lbs.
Not recommended for people who had/have:
Recent surgery

History of head trauma, injury or concussion

History of eye injury, retinal detachment or glaucoma

High or low blood pressure

Vertigo

Pregnancy

Artificial hips
May not feel good for people with severe sinus issues and allergies (if showing symptoms).
Please have clean feet and hands. Remove all jewelry and carefully follow instructions!